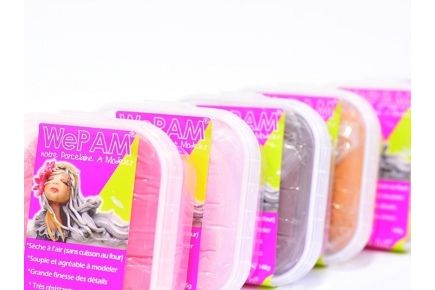 WePAM paste
Discover Wepam modeling clay at the best price on 123 Créa!
A self-hardening paste that is easy to model and in attractive colours.
You can make your figurines, jewellery, decorative objects, etc. with this easy-to-model modeling clay. The texture is soft and pleasant to work with.
Imagine all kinds of shapes and assemble them together without glue.
A colorful and fun dough!
It does not stick and does not stain.
The drying time varies between 24 and 48 hours depending on the size and thickness of your creation .
Available in 40 attractive colours!
Need more information about this product?
Our team is at your disposal by email and by phone.