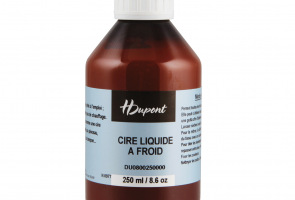 Wax for Batik
We offer different types of wax for your batik creation.
100% pure beeswax is presented in the form of pellets.
Paraffin is also available in small pellets.

We also offer powder wax or cold liquid wax in bottles of different sizes.
Wax bars are also available for sale. The wax melts thanks to the TIXOR electric wax heater. Once heated and liquid, you can use your wax which has liquefied to draw on your silk using an original copper Djanting.
The batik technique is a very old technique used to dye and decorate fabrics such as silk, cotton or linen by hand. The wax, once heated, creates lines, which on cooling form a barrier that the paint cannot cross.