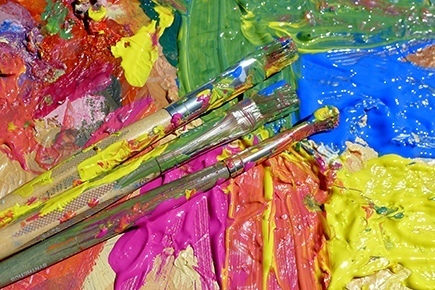 Acrylic Brushes
For acrylic paint, you can choose two types of bristles:
Brushes with hog bristles: they will allow you to work in the paint almost like a knife and leave traces.
Brushes made of synthetic bristles: The range of synthetic brushes can go from very soft bristles to very nervous bristles. Ideal for working well with acrylics.

Would you like more information on brushes for acrylics?
Our team is at your disposal to answer your questions by email or by phone.