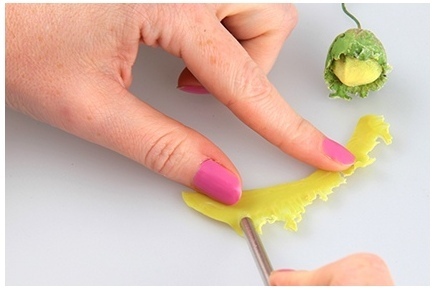 Cernit Soft Mix
Work your baking clays with more ease! The Soft Mix can be mixed with all the ranges of the brand, according to the following proportion: 1/3 of Soft Mix for 2/3 of Cernit paste.
Cernit modeling clays are easy to work with, whether you are a creative hobbyist or a craftsman. However, it is possible to further soften your material by using a texture specifically designed for this. The Soft Mix is ​​particularly useful for softening a Cernit paste that has been started for a long time, or stored in a container that is not airtight.
The proportions for optimal use are: one dose of Soft Mix for two doses of pasta Cernit (1/3, 2/3). The Soft Mix range is available in a 56g loaf.
How to use Cernit modeling clay?
Cernit modeling pastes can be used to model many figurines, everyday objects and original jewellery. Once modeled, your creations must be baked in the oven (30 minutes between 110 and 130°C) to solidify. Unlike Fimo clay, Cernit clay remains flexible after baking, so you can make open necklaces or bracelets.
Advantages of Cernit polymer clay for sale on 123 Créa
For all your modeling clay creations, Cernit clay has the following advantages:
Your fingers stay clean, without sticky marks;
Your fingers are not stained after handling, Cernit paste does not discolour;
Shiny effect after firing, which you can accentuate by polishing;
Very refined result, ideal for your jewelry.
Order your modeling clay online at 123 Créa
We have selected for you the best brands of modeling clay. Their modeling, followed by baking, makes it possible to obtain beautiful decorative objects, figurines and jewellery. Let your creativity do the talking!
Order your items online using your virtual basket. Then access your secure account to make payment for your goods. We deliver to you as soon as possible (within 24 working hours).
Do you want to get more information about our modeling clays and modeling accessories, or ask a question about your current order? Fill out our online form or call us !