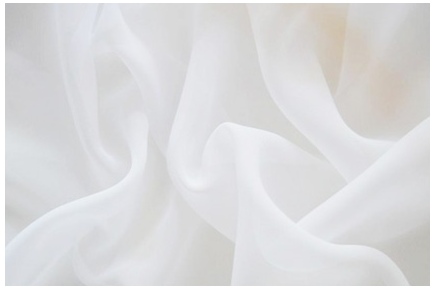 Muslin
Muslin silk is a very soft silk, ultra-transparent and particularly fluid. It is a rare and quite expensive material.
It is generally used for wedding dresses.
What is chiffon?
It is a quite expensive silk that originates from Bangladesh. It is made from carded cotton, so it is untangled and combed using a stirrup machine to obtain fine and ultra-soft fibres. Muslin has the particularity of being very soft.
It is light and fluid, which gives a vaporous appearance. It is very transparent and is usually worn as a layer.
It is used to make fabrics, wedding dresses, gala dresses,... It is a noble material and therefore quite expensive.
Want to know more about chiffon?
Send us an email or call us for more information.