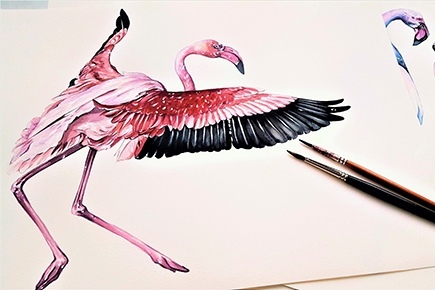 Watercolor and Silk Brushes
Discover our wide range of watercolor brushes. We offer you the most famous brands of watercolor brushes, such as Raphaël, Escoda,... Here you will find brushes for wash, to create details, backgrounds, initials, lines ,...
According to your needs, buy brushes that are wide, thin, with high water retention capacity, in natural or synthetic bristles.
Realize your watercolors in no time with the magnificent brushes that we offer.