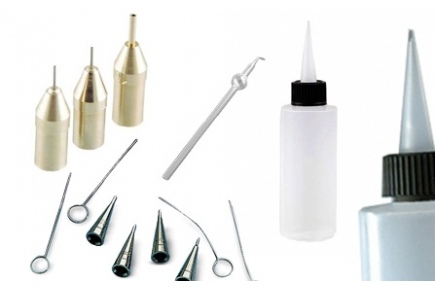 Pens, cruets, pipettes
We offer a wide range of notched frames, of several different sizes and quality, but also oil cans, stycones, paint sprayers, normograph pens,... In short, all the essential equipment to make your silk painting in all serenity!
Don't wait any longer, order now at Au Bijoux la Soie.