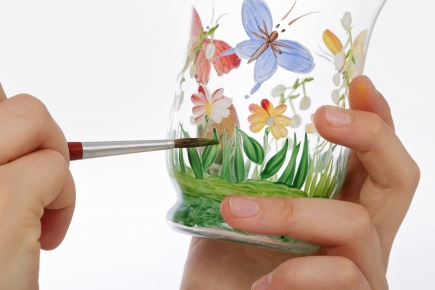 Paint for glass Darwi Glass
Darwi Glass paint is an alcohol paint for glass.
It also allows the creation of stained glass paint thanks to Darwi Contour Glass.
Create sublime creations with paintings on glass! The most beautiful effect!
Very easy to use, paints on glass dry in 24 hours.
Thanks to the thinner and the medium, you will be able to modify the intensity and the fluidity of your painting.
Need more information about painting on glass?
Our 123 Créa team is at your disposal to give you advice and additional information on this product. Contact us by email or phone.