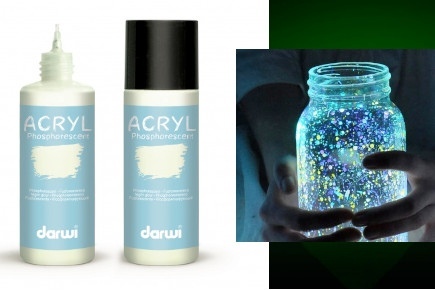 Phosphorescent
Darwi acrylic paint is extra-covering, it is indelible once dry. Glow in the dark! This superior quality paint is applicable in several techniques: with a brush, a stamp, stencils.
What are the different effects of darwi paint?
The Darwi Acryl range is available in:
The paint is available in 50 ml, 80 ml and 250 ml bottles.
Need information on products from the Darwi Acryl range?
Our team is at your disposal to answer by email or by phone.