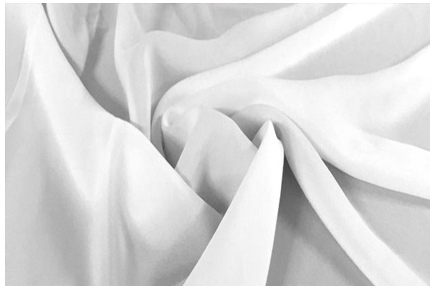 Crêpe de chine
Crepe de Chine is a fabric that has a wavy appearance. It is a fine, flexible and light fabric.
What is crepe de chine?
Crepe de chine is a fine silk fabric with silky, although matte reflections. The crepe de chine has a wavy appearance which will give your creations movement and lightness.
You can use H Dupont silk paints to color and decorate your fabric.
Do you want more information about crepe de chine?
We are at your disposal by email or by phone to answer as best we can.