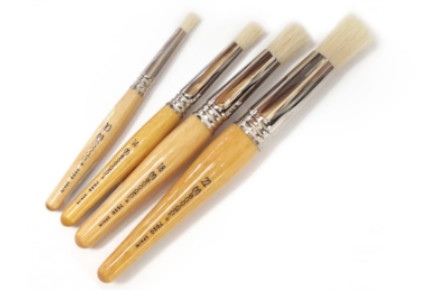 Round stenciling brushes
The poaching brush is a brush made of natural pig bristles. It is generally used to make stencils and also blends.
The round stenciling brushes are suitable for painting in acrylic, oil, latex and wax. They can be used to work on any support that offers absolute control and comfort.