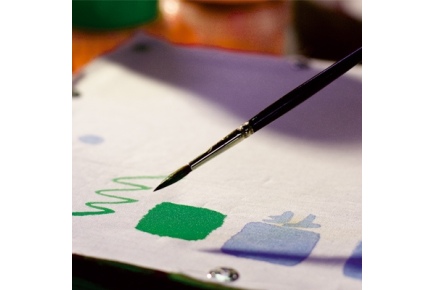 H Dupont Classique steamable silk and wool paint
Paint or dye thesilkorwoolwithClassic colorsfromH Dupont is a pleasure!
Vibrant, your colors will remain stable despite washing and UV rays
Let your creativity do the talking!</p >
Customising your clothes and accessories is trendy!
As of recycling or amateur of original creations, the Classic H Dupont range is made for you.
Bring your textiles back to life with beautiful, vibrant colors!
Classic H Dupont colors are available in 85 intense tones.
They are available in 50 ml bottles (for 30 colors only), 125 ml, 250 ml or 1000 ml.
The benefits of using H Dupont steamable colors
The H Dupont brand is a reference for all budding artists and artisans.
Highly concentrated, they are ready to use.< /p>
Discover their many other assets:
Suitable for all animal fibres including wool and silk;
Compatible with all techniques : Set, Batik, Watercolor Salt, …;
Vibrant colors: the colors will give their full brilliance after fixing in the oven or in the microwave;
A wide range of colors: all the colors in the Classic range can be mixed together, for an even wider choice;
Resistance to UV and machine washes: your colors penetrate the fiber to the heart and remain stable for a long time.
How to customize your clothes, scarves and cushions?
H Dupont steamable colors can be used both in painting and in dyeing.
How to paint your clothes and fix the colors?
Prepare your colors. Depending on the technique used, you can use pure colors or dilute them with H Dupont auxiliaries. Silk or wool, the fabric to be worked on must be clean and free of any residue.
On contact with the fabric, the color disperses until the liquid runs out. So be sure to channel it according to your project!
The dye permeates the core of the fiber. Therefore, whether it is affixed upside down or right side up, the result will have the same uniform shine.
Make your painting.
Fixing colors to your clothes
You can do this in two ways:
Fixing in the oven: once your creation is dry to the touch, lay out your piece of fabric between two fixing papers. Wrap the whole thing on a cardboard roll. In a container provided for this purpose, pour distilled water. Put your roll in the oven. The colors are fixed in the oven with unsaturated steam;
Microwave attachment: Place a container with some water in the microwave. Place your dry realization next to it. Run your microwave for 2 minutes, then let your fabric air-dry for 1 minute. Put everything back in the microwave for another two minutes.
Dye your clothes and textiles
Prepare a tank with water. Add 1 to 5% white vinegar to the amount of water.
Depending on the degree of intensity desired and the quantity of textile to be dyed, add between 0.5% and 15% of the Classic H.Dupont shade of your choice.
A few precautions for use should be known before using H. Dupont paints:
Test the paint beforehand on a fabric sample;
Be sure to store them out of the reach of children;
H. Dupont bakeable paints are afraid of freezing.
Customize your textiles with H Dupont steamable colors!
Order on 123 Créa
Order your favorite colors online with our e-commerce! Several capacities are available for the 85 colors of the Classic range from H Dupont. Select your favorite shades via your virtual basket. Complete your purchase by logging into your secure account. Several payment methods are available online. The delivery is free from 59 € of purchase.
If you have any questions about your current supplies order, please complete our online contact form.