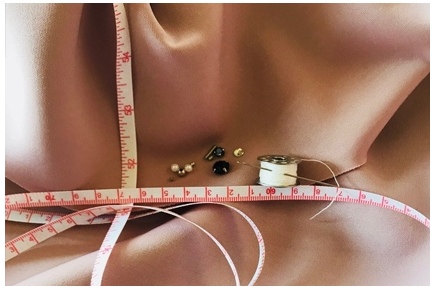 Satin Crepe
Satin crepe is a fabric with a non-smooth grained surface. Its texture is slightly grainy under the fingers.
The satin crepe has a shiny face and a matte back.
This fabric being very flexible, you can create pretty drapes.
Satin crepe is used in making dresses, shirts, lingerie, evening dresses, bodices, linings, accessories, decorations,…
This fabric is also used to make costumes and show outfits.
Characteristics of satin crepe
Very high quality
Fluid
Flexible
Opaque
Very soft
Silky
Very elegant fall
To be used with or without lining
Do you want more information on satin crepe?
We are at your disposal by email or by phone.