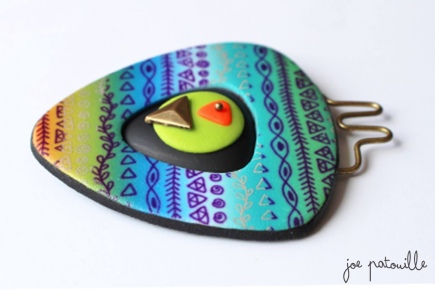 Screen printing - Silk screen
Print on your polymer clays using our screen printing screens!
Bring a touch of originality to your creations.
Find out how to quickly print patterns on your polymer clay when creating cards, jewellery, etc.
Screen printing screens are made of silk.
How to use a screen printing screen?
• Place the screen shiny side down on your polymer clay.
• Put a line of paint on one edge (preferably tube paint).
• Roll out the paint over the stencil using a squeegee or a hard plastic card (such as a credit card).
• Gradually remove the screen, after removing the excess paint.
• It all you have to do is cook your creation and you're done!
Clean your screen gently with cold water after each use.