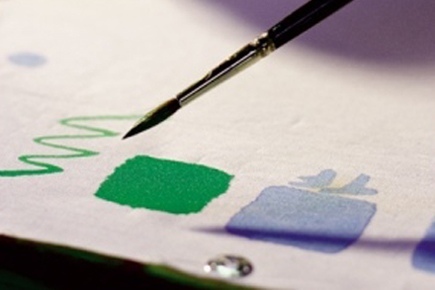 Silk Painting
We offer a wide range of silk painting that will suit both beginners and professionals.
Silk dyes to be fixed in the dryer, iron or microwave oven. A wide choice for everyone!
123 Créa offers silk paint! Silk paint will allow you to create magnificent scarves, pretty pouches or even fabrics.
We offer heat-fixable paints to fix with an iron, microwave oven or steamer.
The advantages of silk painting
It allows you to make unique creations.
You can easily customize scarves, jacket interiors, decorative accessories such as cushions, lampshades...
Easy to use when you have the right equipment.
Has a relaxing effect. In fact, when we paint, our attention is directed to the paint that spreads on the silk, which causes the creator to have a relaxing effect!< /li>
The colors are fresh, bright and colorful.
Our colors are suitable for both beginners and professionals. Some are also suitable for children (under supervision)
Essential equipment to use with silk painting
silk
silk paint in the color of your choice
a brush
gutta or crimped
a frame to fix the silk
How to use silk painting?
It is important, first of all, to properly hang your canvas on a frame designed for this purpose. To do this, place your loom (frame) on a flat surface. Then attach your silk to the frame using 3-point tacks. It is imperative to stretch the line properly, starting with the 4 corners. Then place thumbtacks every 4 cm.
Once your floss is stretched,apply your gutta also called crimp. The gutta is the delimitation, a barrier that will allow you to delimit the areas where you want to apply the color. Gutta can be colorless or tinted depending on the brand.
Tip: if your gutta is too thick, you can add a few drops of essence F to make it easier to use.
When your seam-lined areas are dry, you can apply your paint. Silk painting is applied with a brush. Plan thin brushes and other wider ones in order to vary your lines.
When you're satisfied with the result, you can go to fixing. Depending on the type of paint, you can fix it with an iron (heat-fixable colors such as Arasilk), in the microwave oven or in an oven.
Questions about silk painting?
Our team is at your disposal to answer your questions by email or by phone.