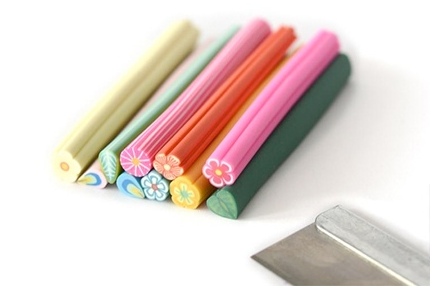 Blades and extruders
Discover Cernit stainless steel blades. Very fine and sharp, they allow precise cutting of the Cernit paste and your canes.
The Fimo extruder will allow you to make cylinders of different shapes and diameters with your uncured modeling clays and polymers.
Blades
Cernit flexible blades are designed to cut your modeling clay in a curve or an arc.
They are made of stainless steel and guarantee a very fine cut.
Extruder
The Fimo Extruder will help you create shapes. Just insert your dough into its cylinder and give a few crank strokes. You will easily get rolls of different sizes and shapes. Just choose and attach the pattern head you want and you're done!
The extruder is very easy to use and clean and comes with 20 pattern heads.
It's up to you play!!