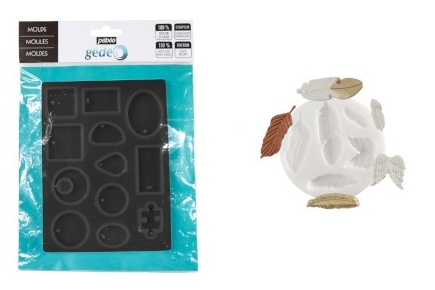 Resin molds
Use molds to create your resin shapes.
Cast your resin easily in the various Pébéo molds (shiny finish) or Cernit and Graine Créative molds (matte finish). We offer different themes and designs. Flowers, cabochons, rectangle, Christmas, animal, macaroons, round,...

Need more information about this product?
We are at your disposal to answer your questions by email or by phone.