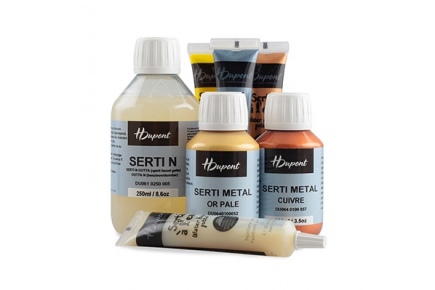 Resist - Gutta for silk
H Dupont settings and auxiliaries are water-based or gasoline-based products. You can combine them with H Dupont colors.
Essence-based settings - Serti N de H Dupont
Essence-based settings are colored or colorless.
Use the colorless if you want to eliminate it (using essence F) once your creation is complete.
The N settings are incredibly thin and flexible.
Water-based settings - Serti NO de H Dupont
Water-based settings offer you a wide range of colors and effects.
They become indelible after drying.