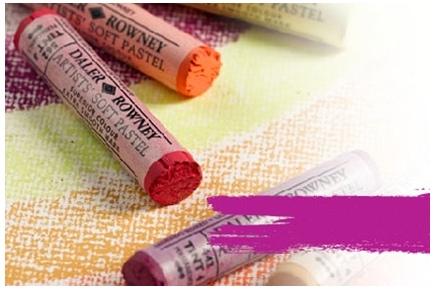 Soft pastels
The soft pastel is made of powdered pigments. It looks like a stick of chalk, but it is more soft and velvety.
You can use it for your works on paper and also on all types of media according to your imagination.
Soft pastels are also called dry pastels.
The stick of pastel is as important as the medium on which you are going to work.

At Daler-Rowney, the pigments used are the finest. They are mixed with chalk and China clay to achieve vibrant color and soft, velvety texture used by artists.
Their color is rich and deep and their texture is ideal for all kinds of quick colored drawings, paintings or sketches.
Discover our wide range of colors quickly!