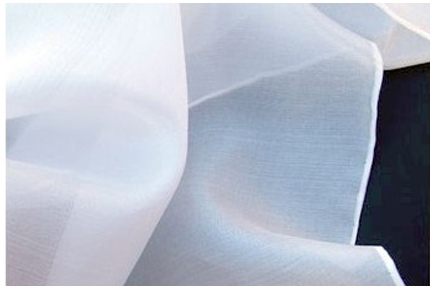 Pongé
Pongee silk is a very flexible silk generally used to make handkerchiefs, scarves, etc. It is appreciated for its suppleness and softness.
What is pongee silk?
Pongee is a lightweight fabric made of wool and silk filler. It is generally used for furniture and the clothing industry. This fabric is very flexible and very light.
The pongee is shiny and smooth. The weaving of pongee silk is simple and straight. Pongee silk is a very good choice if you want to make scarves, handkerchiefs, etc.
Pongee is naturally white and is also used in decoration to, for example, create unique lampshades.
The advantages of pongee silk
It can accommodate a lot of silk painting techniques
Suitable for beginners and professionals
Brilliant
Smooth
Very high quality
Sold inpre-rolled or by the meter
Satin finish
Multiple uses
Semi-transparent
Waves in the wind
Need more information about pongee floss?
We are at your disposal by email or by phone to answer your questions.