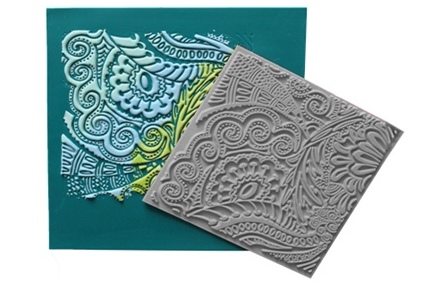 Cernit texture plates
Easily create personalized jewelry and decorative accessories. To give life and relief to your creations, consider Cernit texture plates! They offer a beautiful finesse and a great sense of detail.
Cernit texture plates (imprint mats) are available in different patterns to apply to your self-hardening, polymer and modeling clays.
Several printing techniques are available to you for a sublime rendering!
The plates will give incomparable relief effects to your polymer clay. You can also use them with wax, on paper or fabric.
To engrave your designs, use the dough machine, a stainless steel roller or your hands.
In flexible rubber of 9 x 9 cm, they are washable and reusable.
Printing techniques for fingerprints, sutton slice and mika shift are detailed in the products below.
You can use a stainless steel roller, a pasta machine or your hands to engrave your design.