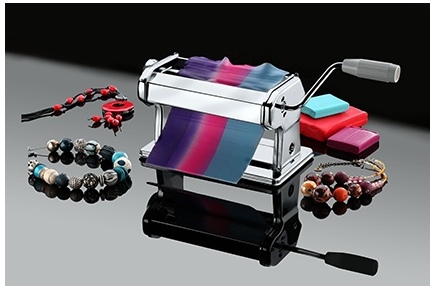 Pasta machine
The dough machine is designed to flatten your polymer clay (Fimo, Cernit, Sculpey).
The Cernit clay machine will allow you to make very thin sheets of polymer clay.

The dough machine will be very useful for easily flattening polymer clay, making colored streamers, mixing the colors of your modeling clays, making marbling or other gradients.
The dough machine will allow you to flatten your dough with an adjustable thickness.
You can easily fix it to your table or worktop thanks to the clamp supplied with it.
Easy to use, it is made of chrome-plated steel. Solid and compact, the pasta machine makes it possible to obtain sheets of 9 different thicknesses (from 0.3mm to 2.5mm).