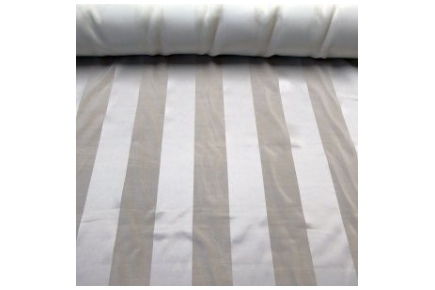 Satin band muslin
Striped satin muslin is a very popular muslin. It is especially fine and refined.
Striped satin muslin is available as a snake band or as a plain band. The strips are 5 cm wide.
Muslin is a delicate and elegant silk fabric.
It is popular for creating net curtains, scarves or other delicate pieces, etc.
Its transparency will give your creations a vaporous effect.
It is an excellent support for any design.
Info:
Chiffon with pure silk satin bands

AAA Quality White Silk Fabric

53gsm
Need more information about silks by the yard?
Our team is at your disposal by email or by phone to guide you in your choices.