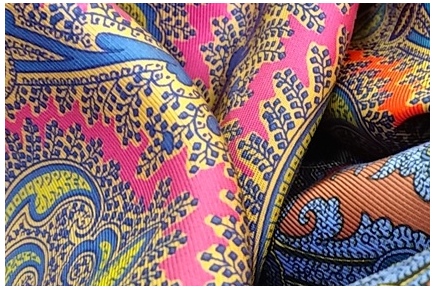 Twill
Silk Twill is a weaving technique that is characterized by oblique stripes. This technique highlights the colors.

What is Silk Twill?
Twill is a woven fabric. This fabric is flexible and generally used to create silk ties and pocket squares. The silk twill is woven on a twill weave with fine diagonal ribs.
Quality of the silk twill?
It is a silk matte and flexible.
It is pleasant to work with.
It is generally used in the world of tailoring and making luxury accessories.
Need more information on silk twill?
Our team is at your disposal by email or by phone to answer your questions.