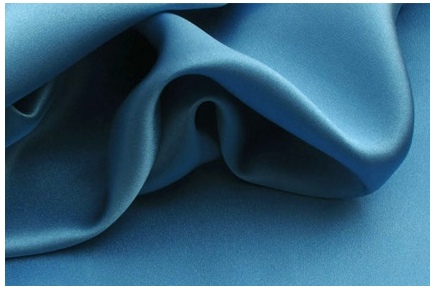 Satin Crepe
Satin crepe is a very elegant fabric. It is smooth and shiny and is used to make clothes (blouses, dresses, tops, etc.) and fashion accessories (scarves, handkerchiefs, scarves, etc.).
What is satin crepe?
Satin crepe is a smooth and shiny fabric that does not wrinkle.
Satin crepe is a light and fluid fabric, which gives it a pretty drape.…
This is the ideal fabric for making your clothes and accessories for great occasions.
The festive look of this fabric adds an extra touch to your outfit.
Scarves and scarves in crepe satin 12.5:
Here is what we offer in satin crepe:
Scarf 90 x 90 cm

Scarf 45 x 180 cm
How do I paint my crepe satin fabrics?
Scarves and scarves are already sewn.

You must stretch them on a frame using fine claws so as not to damage the fiber.

Once the silk is painted, you will need to steam it in order to fix the paints (so that they do not disgorge in the wash).
Do you want more information on satin crepe?
We are at your disposal by email or by phone to answer as best we can.