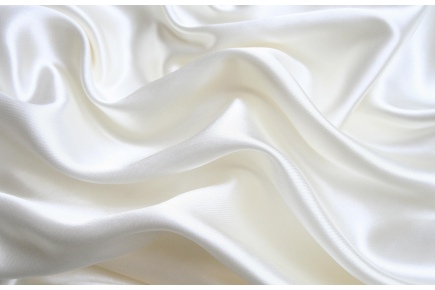 Silk scarves
We offer all kinds of silk to satisfy you at best.
Discover our wide range of different silks.

What is silk?
Silk is anatural material. It is a textile fiber that comes from a caterpillar cocoon, and is therefore of animal origin. The caterpillars secrete through their glands a thread to make their cocoon.
Some species produce a fairly flexible and strong thread which will make it possible to create textiles.
What are the different lines and how to choose them?
We offer different kinds of silk and different quality:
The pongee: Lightweight fabric made of a mixture of wool and silk filler. Featherweight transparent veil.
The crepe de chine: Fine, supple and light silk fabric. Silky but matte reflection.
The satin crepe: Soft silk fabric, lustrous on the front. Frame not visible.
Twill: Silk fabric used for making ties. Easily recognizable thanks to the oblique stripes.
The chiffon: Light and transparent fabric. Used for dresses, stoles, shawls, moving fabric.
Do you want more information on silk fabrics?
Our team is at your disposal to answer them as best as possible by email or by phone.