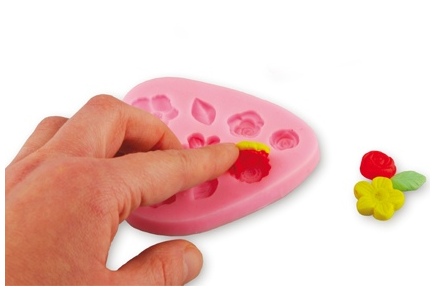 silicone molds
Easily create shapes with the silicone molds. Flexible, they make it easier for you to unmold your shapes.

Silicone Molds
We offer different silicone molds to create different shapes and patterns with your modeling clay.
Silicone molds are ultra flexible, which allows easy release of your creations.
Molding is simple to achieve thanks to these good quality moulds.
Silicone molds are your allies for making< strong> miniatures and precise patterns. Very detailed, the molds for polymer clay are easy to use.
Buy at 123 Créa the different molds with various themes: hearts, leaves, baby accessories, flowers, cabochons, letters and figures, ornaments, themes such as Christmas, Halloween, holidays at the sea, alpine, various animals, cupcake, hands, plants, insects,...