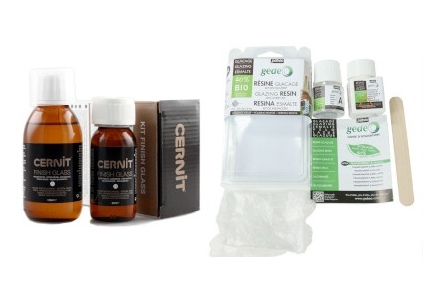 Epoxy resin
Casting resin gives your creations a shine and a glass-like luster.
The resin is poured into molds, but can also be used to create a protective layer on your creations.
You can color your resin (with paint, ink, fluid,...) you can also incorporate small things into your resin such as sequins, pearls, plants, dried flowers,...
Let your imagination run wild.
Warning however that the resin should be worked in a ventilated room, with gloves and a mask.
Need more information about this product?
We are at your disposal to answer your questions by email or by phone.