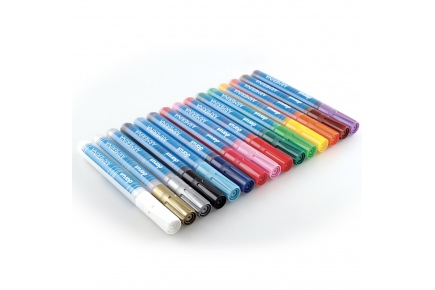 Felt for porcelain and ceramic Darwi Armerina
The Darwi Armerina markers are specially designed for the decoration of ceramics.
Try it also on earthenware, tiles or glass. Results guaranteed!

Cold ceramic paint, Darwi's Armerina markers are available in 18 miscible shades and 1 medium.
Use the medium to dilute the colors and make them more transparent.
Characteristics of Armerina colors:
Shiny after drying
Quick-dry to the touch
High lightfastness
Dishwasher safe (after 48 hours of drying)
Tips for use
Wash the equipment with water after use.
Non-food product, intended for decoration.
Suitable for the stamp and stencil technique.
Also discover our Armerina paint range