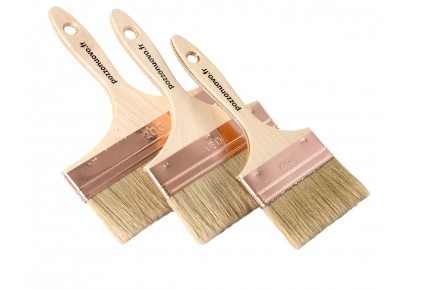 Spalter Brushes
Spalter brushes are brushes that can cover large areas of paint. It can be used with oil paint, acrylic, watercolor or gouache.
The spalter can be made of natural fiber or synthetic fiber. Thethe bristles are assembled and pressed into a metal ferrule by master brushmakers.

Would you like more information on brushes for acrylics?
Our team is at your disposal to answer your questions by email or by phone.