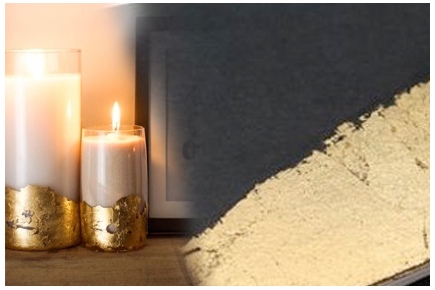 Metallic sheets
Gold, silver or bronze leaf can be used in many fields, particularly in creative hobbies.
They are appreciated for their finesse, their brilliance and their classy side. They can be used in painting, customizing furniture, scrapbooking, creating jewelry, on polymer clay,...
On what material can gold leaf be used?
The gold leaves can be applied under all clean and non-oily surfaces.
How to apply gold leaf?
The gold leaves are applied delicately with a fine brush. On the polymer clay, it is not necessary to put glue, the sheet will adhere directly to the raw clay. Resists oven heat very well.
On other supports, you can coat your surface with white glue and apply your gold leaf.
Gold leaf also varnishes very well.
Have questions about gold, silver and copper leaf?
Our team is at your disposal to answer them as best as possible by email or by phone.