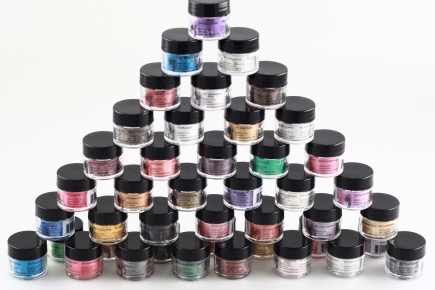 Mica powder - Pearl Ex
The micas powders are to be applied to the polymer clay before baking.
Your creations will give incredible results!
Pearl Ex powder pigments are very versatile!
You can mix them with any medium: acrylics, oils, inks, encaustics, epoxy, glues, casting resins, clay, varnish,… and apply it to any any surface! The variety of Pearl Ex finishes is almost endless. Metallic, pearly reflections or all kinds of faux finishes.
Pearl Ex is a very stable inert pigment and extreme color stability. You will find different particle sizes that produce different effects. Go from smooth pearlescent luster to a very metallic sheen.