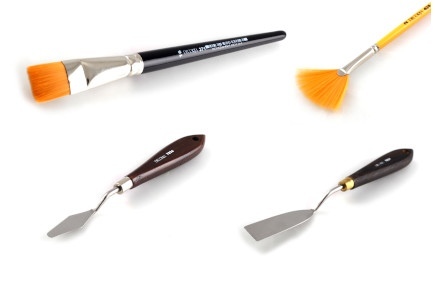 Brushes and knives
We offer knives and brushes for creative hobbies. Thanks to this, you will be able to apply your varnish, the micas, to paint, to achieve effects with a knife,... These brushes and knives are tools which are perfectly suitable for your achievements.
Want more information about brushes and knives?
Our team is at your disposal by phone and email.