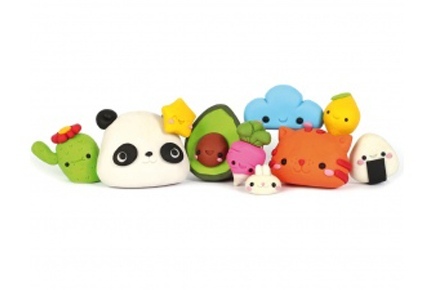 PATAGOM - Eraser paste
Gum paste makes creating unique and fun erasers super easy!

Patagom is a modeling paste for creating unique and original erasers.
This innovative paste makes it possible to create erasers that erase as well as classic erasers!
Discover the wide Patagom range, cool themes such as the cosmos, unicorn, junk food, and more classic ones such as fruits, monsters, dinosaurs,...
The Patagom range is also available in collapsible molds for the little ones!