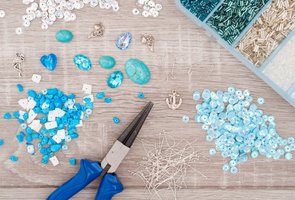 Material for your jewelry
123 Créa offers you all the material to create your jewelry. Order in line!

You want to create your own necklaces, earrings, key rings, etc.
You have come to the right place!
With 123 Créa, find all your finishes for jewellery. These go in the oven with the polymer clay.
We also offer you all the tools to work on your jewellery: pliers, weaving needles, etc.
Choose also from a wonderful selection of pearls.
Visit our site quickly to choose your future personalized adornments…
Questions or hesitations about jewelry materials? We are here!
Do you want more information about the jewelry materials offered by 123 Créa? Contact our creative arts experts in writing or by phone. We will be happy to answer your questions.