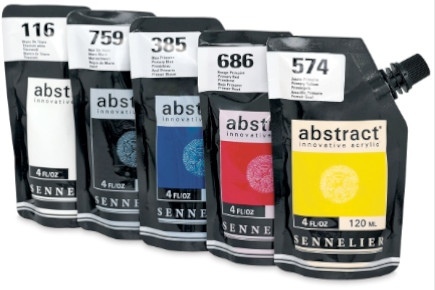 Abstract Sennelier Paint
She developed tubes of paint for de Staël, and created oil pastels for Picasso. Sennelier has been a reference for artists since 1887, when Gustave Sennelier established himself as a color merchant. 128 years later, Sennelier innovates again by launching the first range of acrylics for artists in a new packaging, here is abstract.
Do you want more information about this product?
Our team is at your disposal by phone or email.