Darwi Glass paint for glass

30 ml - Bleu foncé opaque
Darwi Glass paint is an alcohol-based paint that will allow you to create beautiful designs on your glasses! < / p>
It can also be used on plastic, wood, plaster, ... This paint is resistant to light and UV.
More info
What is Darwi Glass paint?
Darwi Glass paint is an alcohol-based paint which is mainly used to paint glass . The range consists of 11 colors , a medium and a thinner.
The paint is applied with a brush on a clean surface .
The colors are miscible between them, so do not hesitate to create your own colors!
Once your creation is finished, let it dry in the open air (away from dust) for 24 hours.
How to use Darwi Glass glass paint?
Degrease the surface you wish to paint so that the color adheres well to the support .
Once your support is clean, you can either paint directly with the colors in the pot, or make your mixes.
You can apply your paint with a brush, a sponge, a brush, ... To create different effects, play with the techniques.
Once your creation is finished, let dry away from dust for 24 hours.
Once dry, your creation will be very resistant to UV, light and water!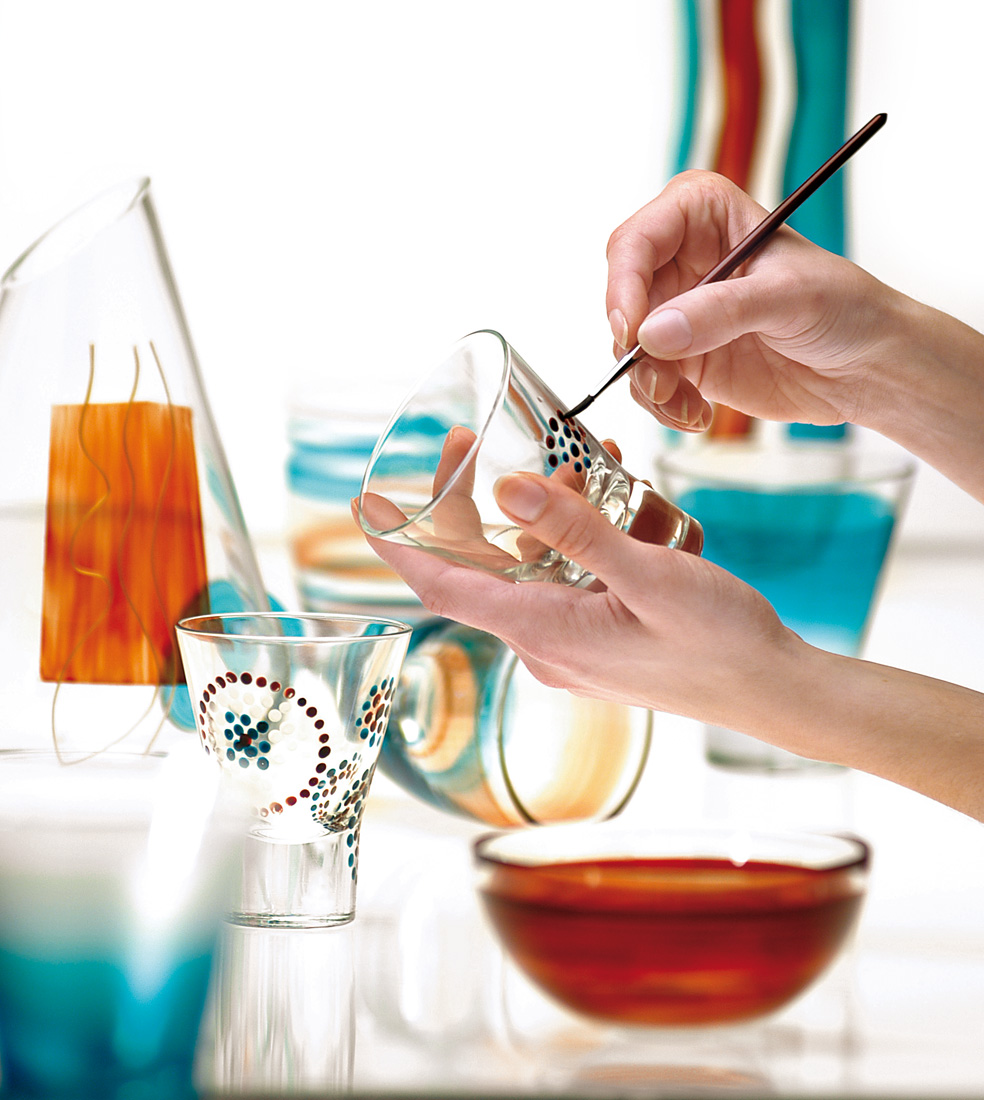 Here are some mixing ideas:
To have pastel colors , mix a little white with your color. This will then be more opaque and will give other effects on your creation.
Need a color that is more liquid and more fluid ? Add thinner to your paint!
Need to make your color less intense ? Add some medium to your painting.
You can mix Darwi Glass with an epoxy resin to give effects to it
Details of available colors:
Thinner
Medium
White and black OPAQUE
Light blue, dark blue, carmine, vermilion, green, yellow, orange, brown, purple TRANSPARENT
Want to make a stained glass window?
The Glass paint by Darwi lends itself very well to the stained glass technique.
For the realization of the stained glass technique, you will first have to draw your outlines with Darwi Glass Contour , which will give the contours relief to your creation. Once the outline is dry, you can apply the color in the interstices.
Very nice effect guaranteed!
Need more information about this product?
Our team is at your disposal by email or phone to answer your questions.