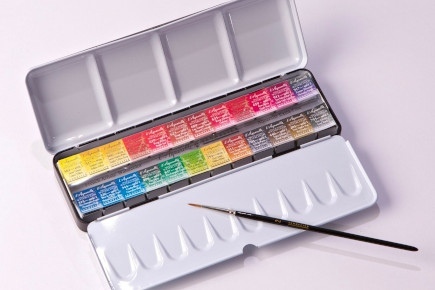 Sennelier watercolor box and case
Discover our sublime range of Sennelier watercolor boxes and sets. Going from 6 cups to 48, from half-cup to tube, from beginner to pro, there will be something for everyone.
Sennelier watercolor paints are extra-fine watercolours, of high quality and fine finesse.
Need more information about Sennelier watercolors?
Our team is at your disposal by email or by phone