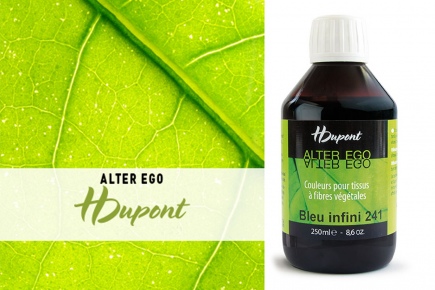 Colors for cotton and viscose H Dupont Alter Ego
Alter Ego colors from H Dupont are for use in painting or dyeing. They have the same properties as H Dupont's Classic colors in terms of intensity and luminosity.
The dyes used for Alter Ego colors are suitable for vegetable fibers such as cotton, viscose, linen, etc.
Apps
Painting
Addition of stoving medium is recommended to allow optimal fixation during stoving.
Dye
To be used in combination with the fixative, salt and vinegar.
You can make double dyes by combining Classic and Alter Ego colors from H Dupont.
Any questions?